It's hard to believe that it's been a year since the devastating earthquake that hit Haiti, and the hearts of many all around the world.  A year later, those who survived the catastrophe are struggling to make a living with the limited resources available to them. Haitian artisans continue to turn unlikely raw materials into beautiful works of art, which reflect their unwavering resolve in the face of adversary, as well as their rich culture & history.
The Heart of Haiti project bring pieces of art made from recycled oil drums, wrought iron, papier mache,and stone, offering the first sustainable income since the earthquake.  Purchasing one of these handcrafted masterpieces directly benefits Haitian artisans, enabling them to support their family, repair their homes and send their children to school.
Heart of Haiti also offers new opportunities for artists to collaborate with US designers, strengthening artisan associations and inspiring and energizing their communities.
You can get this beautiful mirror handmade from the steel of recycled barrels and named for the island's sea god, Agwe.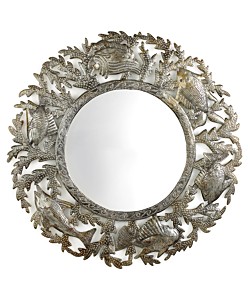 Or this vibrant Market Canvas Print.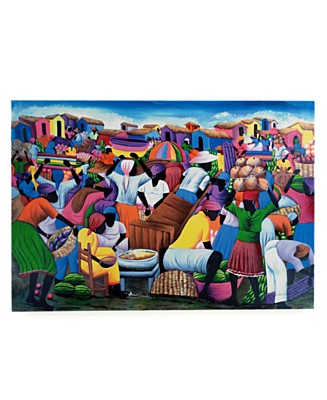 There is, of course, my favorite, the watermelon sculpture.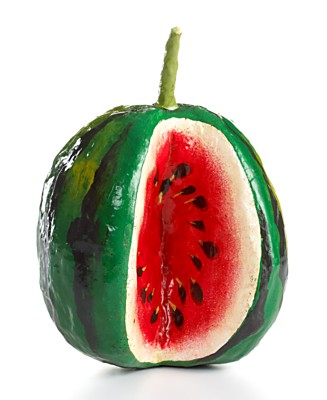 You can find these & more at the Heart of Haiti site.
More information on the the Heart of Haiti founder and Fairwinds Trading CEO Willa Shalit can be found here.
~~~~~~~~~~~~~~~~~~~~~~~~~~~~~~~~~~~~~~~~~~~~~~~~~
I was selected for this very special "CleverHaiti" opportunity by Clever Girls Collective, which endorses Blog With Integrity. All opinions are my own.